Should my partnership be a corporation or LLC?
There is no easy answer to this question - it all really depends on what you and your partner want from your business. You should definitely choose some kind of legal business structure so that California sees the business as its own, separate legal entity, helping protect both you and your partner from debtors and lawsuits.
However, both corporations and Limited Liability Companies have their merits. Corporations are more complicated to run, as they require a board of directors, officers, and annual shareholder meetings. Corporations in California are also subject to 'double taxation,' even if the corporation elects S-Corp status as California taxes S-Corp income, albeit at a lower rate - this tax is in addition to the at least $800 franchise tax that all corporations have to pay.
But a corporation will allow you and your partner to issue stock and raise money to help get the business off of the ground without having to ask for a loan.
Limited Liability Companies, on the other hand, are much easier to maintain and control, and California taxes LLCs like any other partnership, which makes accounting a bit easier. However, LLCs do not issue stock, and like corporations must pay a franchise tax of at least $800. Small businesses that were founded as partnerships typically do better as LLCs because of the simplicity of running the business structure.
Whatever structure you choose, though, make sure that you and your partner sit down and write out an operating agreement or set of corporate bylaws that define your roles and responsibilities within the business, as well as how much you will each earn and what will happen if one partner chooses to leave. Though California does not require these documents, they are very useful for resolving disputes and making changes to the business.
Form a Corporation or Limited Liability Company starting at only $99
Get Started
Learning Center Topics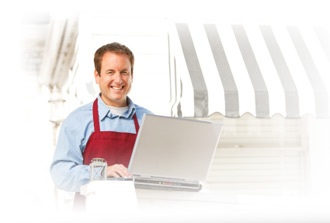 Learn more about starting your business.